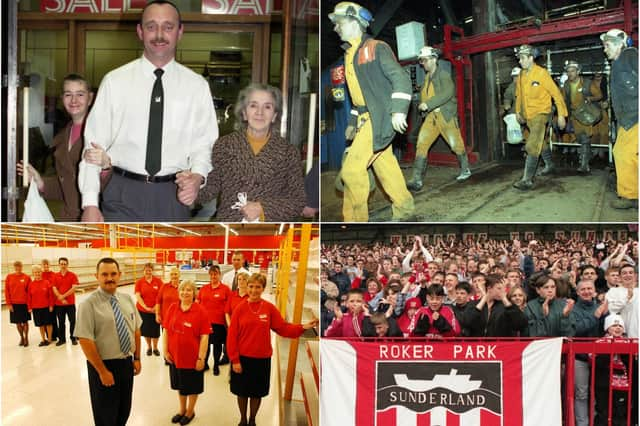 Their last day ... 10 famous Sunderland institutions pictured on their last day before they shut
We said one last goodbye to Debenhams in Sunderland this week – but who remembers all of these final days for famous Wearside institutions?
Here is a collection of photos from the day that shops, pits, factories and Roker Park held their last ever shift.
It is a poignant collection of images including Binns, Wearmouth pit, Crowtree Leisure Centre and one particular Sunderland school.
And we also have a Joplings scene of staff shortly after the store closed.
Take a look and then get in touch to re-live the memories.
Undefined: readMore