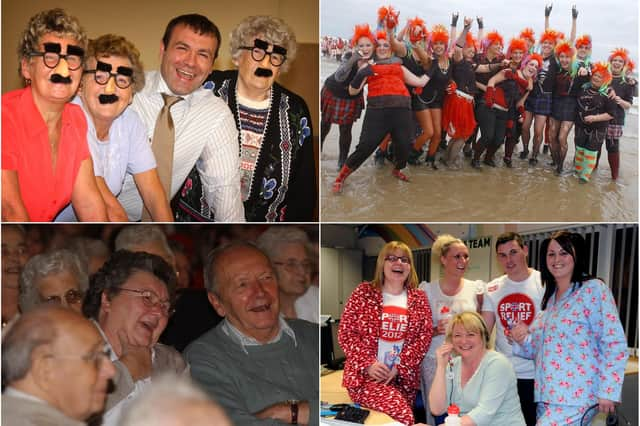 It's Happiness Day this week and we've got 10 cheerful Sunderland scenes from the past to raise your spirits
Let's start the week with some happy reminders of cheerful Wearside events from the past.
Published 16th Mar 2021, 12:27 BST
Updated 17th Mar 2021, 16:56 BST
The International Day of Happiness is this week and we are celebrating with a look back at lovely reminders of events which put a smile on our faces.
We look in on a Silksworth sponsored toddle and a charity bounce at the Happy Days Nursery.
We have happy fans getting ready for a Sunderland concert and a fancy dress Comic Relief event.
So join us on a journey of smiles.