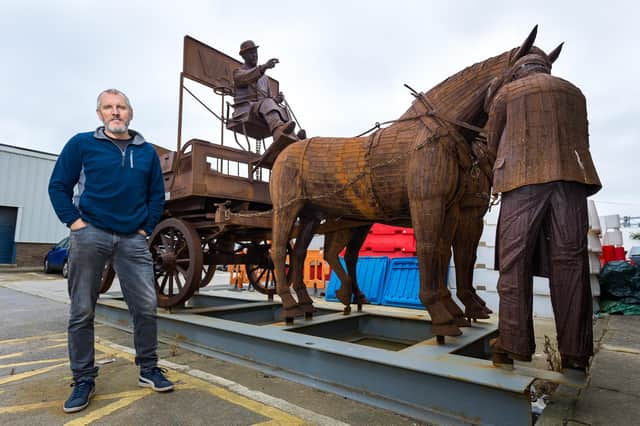 Gan Canny! 13 photos of the stunning life-sized sculpture we could be seeing in Sunderland city centre
They were once a familiar sight near Sunderland's Vaux site.
Published 6th Sep 2021, 11:29 BST
And they soon could be again.
Sunderland City Council has submitted a planning application to erect a stunning recreation of the famous dray horses.
And, as these photos show, it would – if approved – be just as impressive an attraction.