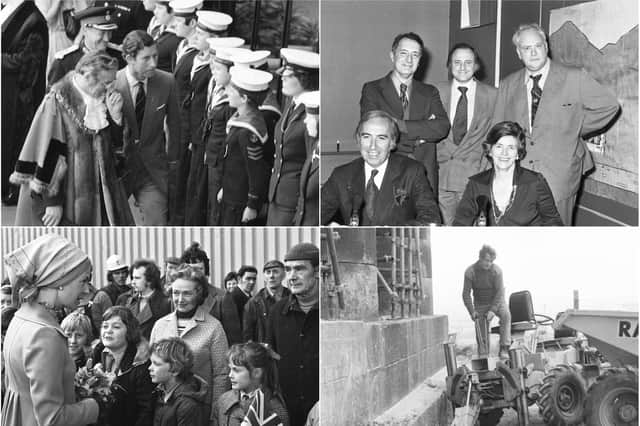 Plenty of famous faces visited Wearside in 1978. Did you get to see any of them?
9 photos to remind you of life in Wearside and County Durham in 1978
You're the ones that we want – to share your memories of 1978.
It's the year of Olivia Newton-John and John Travolta topping the charts and Boney M doing the same.
We also watched Grange Hill, Pennies From Heaven and Nationwide for the first time.
Or maybe you have more memories of these events nearer to home.
Prince Charles visited Crowtree Leisure Centre and the Duchess of Kent brought out the crowds in Murton as well as the Sunderland shipyards.
Penshaw Monument got a spruce-up and a radio show came to town.
Find out more and join us as we travel back to 1978.